Showcasing simple yet intelligent building design. The name OHM is a throwback to the meditational sound that resonates at 432 Hz, the natural frequency of the universe.
What is Ohm?
Ohm is an experiment in affordable building design.

Built to be warm, quiet, and seamlessly off grid, this little box uses passive design elements to make the best of the weather.
This house uses expanded polystyrene panel as an insulative and structural material. The wall and roof insulation values are two to three times greater than required by the New Zealand building code.
The building rests on a concrete foundation keyed in to the sand stone beneath. The interior floor is a second concrete slab separated from the first by yet more EPS and sits amidst the walls to be isolated completely from the exterior atmosphere.
Ohm has just two triple glazed windows which double as entrances. The house is airtight thanks to a specially design tape made by Pro Clima which is applied to every single interior join.

Regulating the airflow is a small yet efficient heat recovery ventilation system which changes the air whilst retaining the warmth within it.
Hot water is provided by a gas califont and allows the electrical power system to be more modestly sized.

The electricity is harvested via eight 275watt panels which charge a kw hr Lifepo4 battery bank and is distributed back into the home through an 8KW inverter.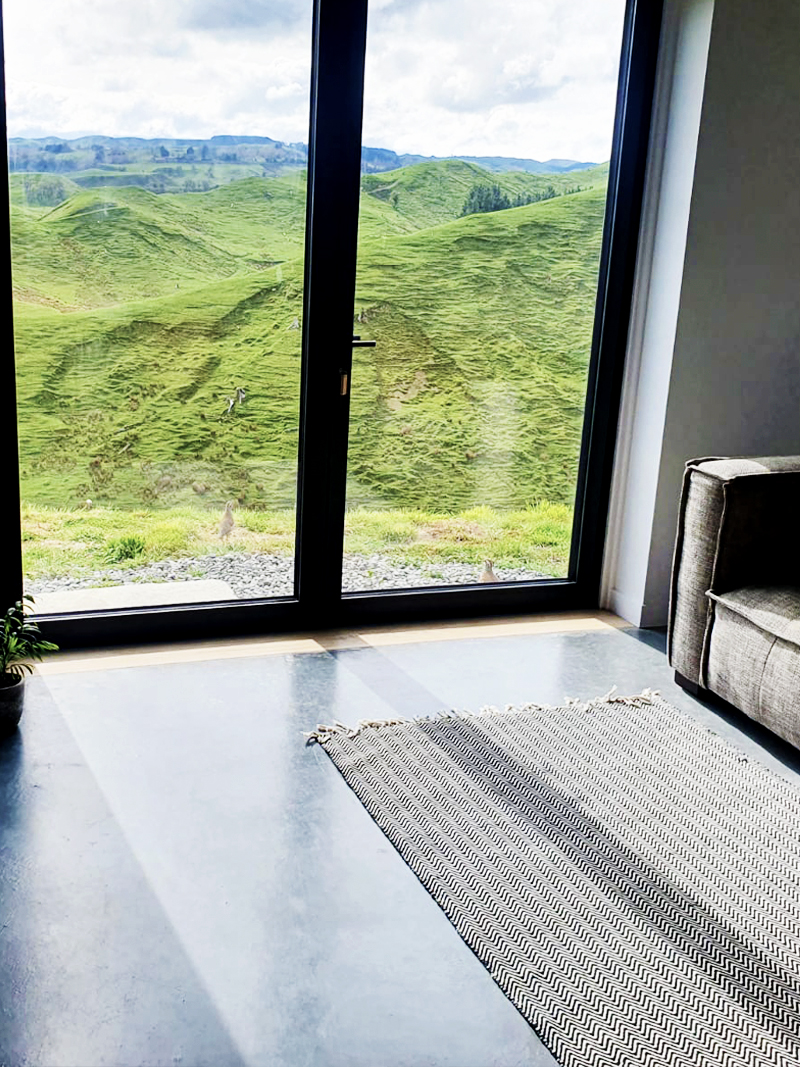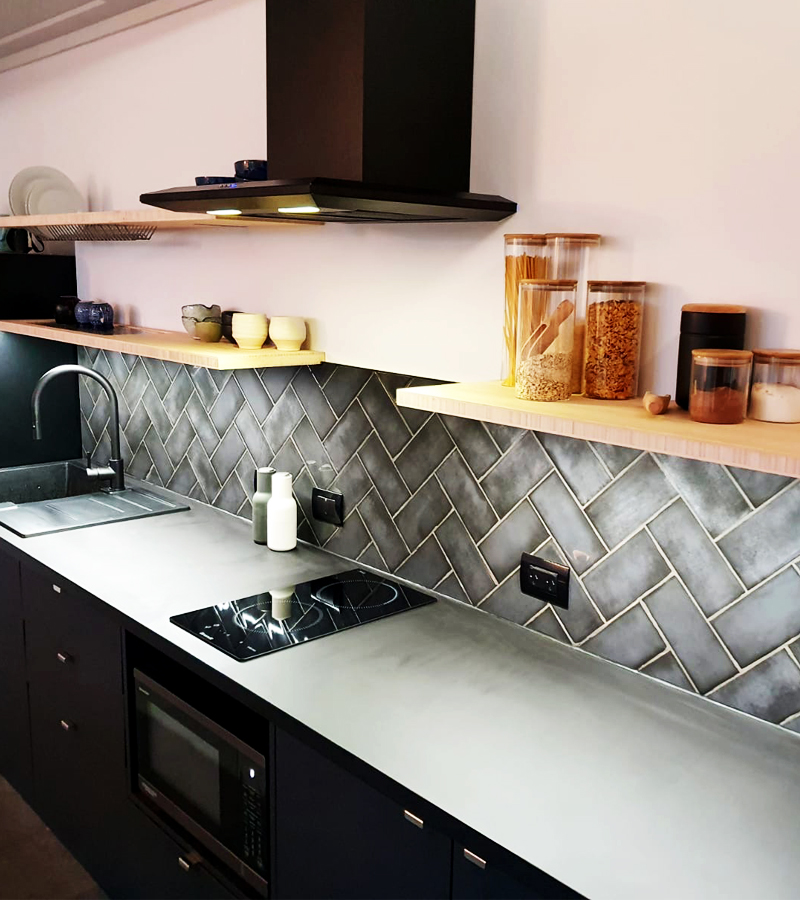 Ohm Home
Eat
Ohm features a modest kitchen with induction cooktop, and convection microwave oven. We'll even leave some milk in the fridge, tea, coffee and a few basics like pasta and cereal for no extra charge.
If the weather's fine, why not treat yourself to a toasted marshmallow on the outdoor open fire?! Due to its location, ohm makes for some spectacular star gazing!
Induction Cooktop
BBQ
Microwave/Oven
Toaster
Tea & Coffee
Basic Ingredients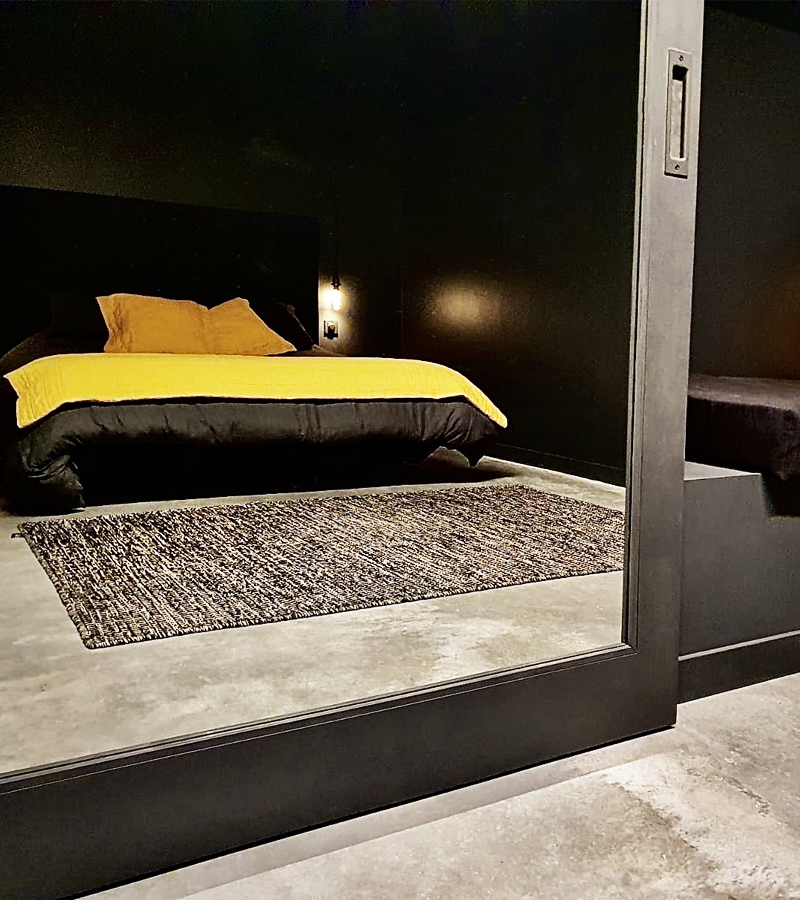 Ohm Home
Sleep
We have you covered with a firm yet comfortable super king mattress, natural Belgium linen, and minimalist decor to let you focus on the important things.
Ambient lighting is supplied by Buster and Punch's award winning led's, dimmable and class leading in efficiency.
Super King Bed
Silence
Darkness
Premium Linen
Bedside Plugs
Wardrobe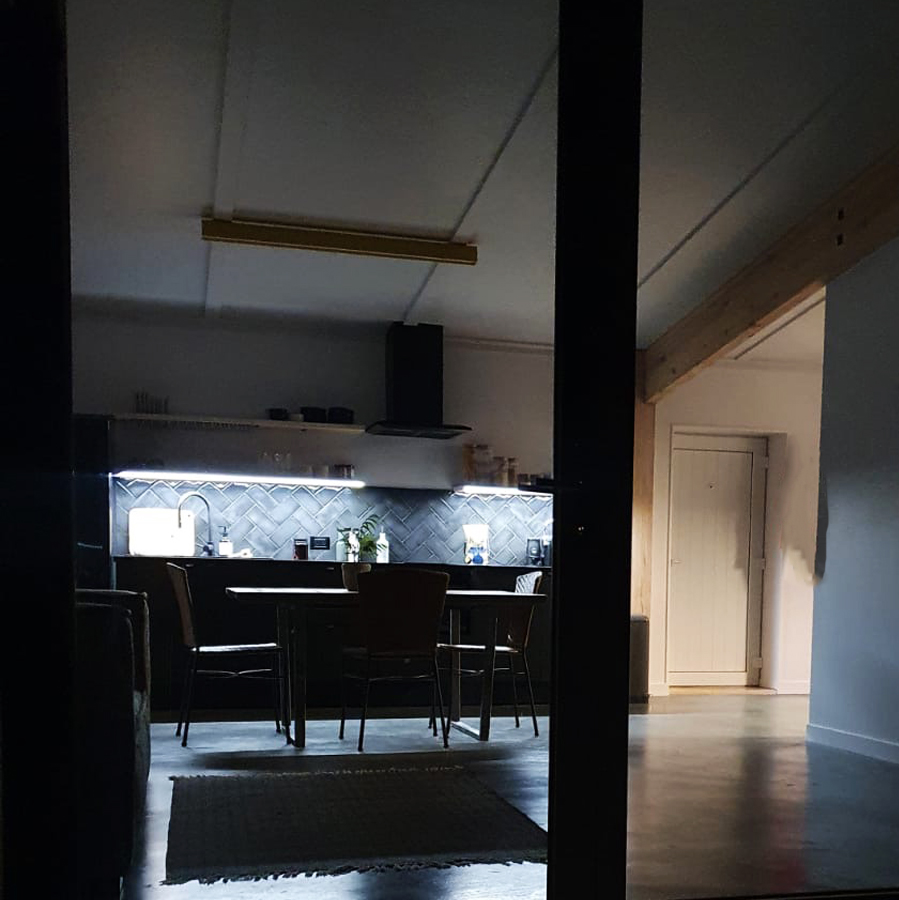 Ohm Home
Live
Rain hail or shine, Ohm is a beautiful and calming vantage point to relax, reflect and enjoy a slower pace of life.
Though off grid, ohm is still stocked with all the basics including Wifi, cell service, TV, and washing machine. Theres also two portable bluetooth speakers to match your mood inside and out!
WiFi Availbale
Phone Booster
50" Smart TV
Music Speakers
Laundry Available
Ensuite Bathroom
Frequently asked Questions
30mins out of Taihape, its a bit of a scenic drive in. Upon booking we'll send you detailed driving instructions. Take your time and enjoy the drive, it's not uncommon to find a tractor or quad around the bend.
Bring your favorite chill out food, drink and book. We'll leave you plenty of battery power in the bank to cook and enjoy yourselves whatever the weather.
Does it get cold at night?
The house typically sits around 20 degrees during the winter months with a few degrees of variance. The silent panel heater helps boost temperatures when you need it.
What's to do in the area?
Ohm is located on a no-exit public road meaning, there's only one way in and out. It also means there's almost zero public traffic making it particularly peaceful. One caveat to this is its sometimes used to move sheep and cattle. Not to worry, they'll go around you! Your welcome to walk up and down the road and we can advise you on longer walks should you wish.
We would prefer you left all pets behind for this trip.
Can it sleep more than two?
Although you could technically sleep on the couch, the house is not designed to sleep three.